We are small business specialists
We specialise in working with small business
owners to help them successfully start, operate and
grow their business.
We provide a holistic service which ensures that all your business needs are covered. We become your (not so silent) business partner, accounts team, or mentor, so as things come up in the day-to-day operation, we are available to discuss,assist and guide you, helping you to navigate all the challenges you will face whilst running your business.
Who we work with
We will work with anyone running a business, although we
predominantly work with clients in the 'creative' sector.
Design

We have worked with over 140 different design firms including Architecture, Interiors, Fashion, Graphics and Industrial design. Designers don't start a firm to simply run a business – they want and love to to be designers! In all cases, we have stepped in to help the Principals manage the business administration, enabling them to focus on Design.

Communications

Communications firms such as Public Relations, Marketing, Publishing and Social Media gurus, are very similar to design firms; communications specialists work with their clients to deliver a message or product and, like designers, they don't make money by reconciling the bank account or running the payroll!

We have partnered with our comms clients to run the business in the background while they run their clients campaigns.

Retail

Retail is a special kind of business; cash flow is never certain and payroll can be complex, but when a retail business is well run, it can be very rewarding and profitable. Our retail clients benefit from our expertise in all the areas of the business management both before and after the customer sale .

Hospitality

Hospitality is a fairly broad business term that covers Restaurants, Cafes, Caterers, Providores, Cake designers, Front of House Staff services and lots more. Each type of business offers something unique, but like every business, they require the same business administration to keep the cakes baking! We provide our hospitality clients with all the business support they require to do run a smooth, profitable operation.
Get in touch

Call us on 02 9331 8948 to discuss your small business
needs, or send us an email and we'll call you.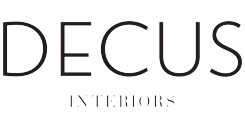 " Vizier have been with my business since the very beginning (when there was just one of me!) to where we are now (at 10 and counting). At each and every stage over the last 8 years and with every curveball that comes my way Gabrielle and her team have worked alongside us to create new systems and procedures to adapt to our constantly changing studio.

Being a small business it's critical to me that there is both a personal connection and trust in a relationship centred around finances. We never feel as though we are just another number, Vizier are always available for a chat to workshop any issues that arise and help map out strategies so we can improve. And it's a bonus that Vizier know exactly what's happening with our accounts at all times. I'm so pleased to have Vizier co-captaining this ship called Decus Interiors. "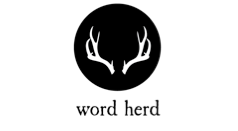 " We love Vizier because Gabby and the team always take all those things we hate/can't deal with/are too silly to know about…and somehow turn that Big Scary Chaos into what is (amazingly) a fully functioning and compliant business. We couldn't do our job without them. (Probably couldn't sleep well without them either). "